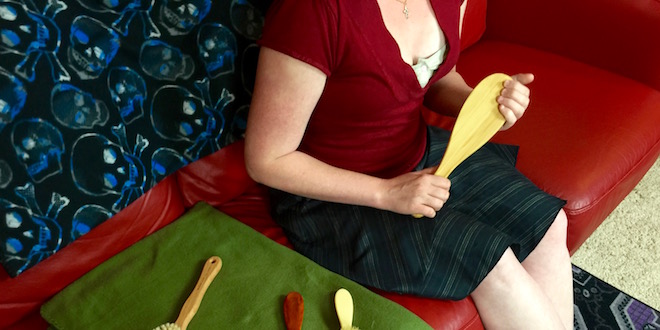 Welcome to StrictWives.com, a friendly website for kinky and kink-curious adults, offering a mix of candid discussions, dramatizations and fantasy content related to consensual F/M spanking and domestic discipline play.
The content on this website is presented mainly for entertainment purposes, but if you and your partner fantasize about consensual adult F/M spanking games, then you may find some insight here as well.
Disclaimer: We absolutely DO NOT encourage anyone to engage in any of the activities depicted on this website. By definition, adult F/M spanking play is a full-contact activity, just like boxing, football or wrestling, and it always carries with it some risk of physical injury. However, if adult F/M spanking fantasies are an important part of your intimate life and you are intent on exploring them, regardless of the obvious risks, then we believe it's always best to pursue your interests carefully and responsibly with an experienced, loving partner.
Thank you for visiting StrictWives.com.